Quick Download Links
Access popular resources in the partner kit.
Access Full Partner Toolkit
Fill out the following form to access the complete partner toolkit.
Order Materials
Partners can request palm cards to be sent to their organization, free of charge, to use as giveaways and easy conversation starters about auto theft.
Digital versions for sharing via e-newsletters and on social media can be found here.
Order Materials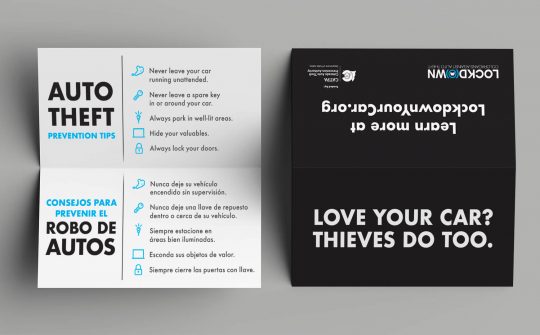 Auto Theft Prevention Tips - Palm Card
Use these palm cards to spread awareness about auto theft and provide tips for the public to protect themselves.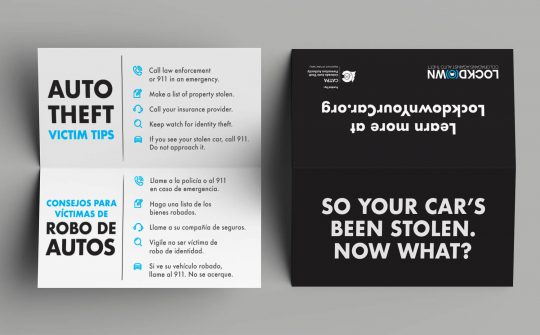 Auto Theft Victim Tips - Palm Card
Share these palm cards with victims of auto theft to provide tips on what to do next.