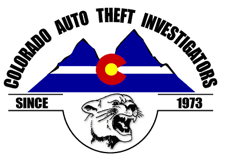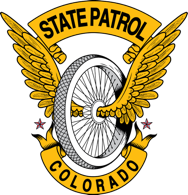 FOR IMMEDIATE RELEASE
 
Annie Coghill, 303-547-6692
Carole Walker, Coloradans Against Auto Theft Chair, 303-790-0216
Twitter: @StopAutoTheftCO
Facebook: @ColoradansAgainstAutoTheft
Coloradans Against Auto Theft, Law Enforcement & Community Partners Promote Common Sense Tips to Help Prevent Auto Theft
Denver, Colo. (July 9, 2019) — Coloradans Against Auto Theft (CAAT), along with law enforcement and community partners, today launched their annual statewide summer awareness campaign to remind Coloradans about the importance of auto theft prevention. The "Lockdown Your Car" campaign coincides with National Auto Theft Prevention Month to educate drivers about common sense steps to deter auto theft in Colorado.
According to the Colorado Auto Theft Intelligence Coordination Center (ATICC), since 2012 the state's auto theft problem has continued to escalate. In 2018, auto theft increased 9.4 percent over 2017, and was up 18 percent over 2016. In total, 21,324 vehicles were stolen in Colorado last year; an average of 410 stolen vehicles per week; 58 stolen vehicles per day. View the 2018 ATICC annual report here.
While auto theft is a year-round problem in Colorado, there are seasonal behaviors that can open drivers up to dangerous consequences. "Auto theft is a crime of opportunity; thieves are always on the lookout for the easy steals," says Carole Walker, Executive Director of the Rocky Mountain Insurance Information Association and CAAT chair. "Thieves know that when the weather heats up, drivers are more likely to leave cars open or windows down when parked outside, or even leave cars running unattended with the air conditioning going. National Auto Theft Prevention Month is the perfect time to remind Colorado drivers to 'Lockdown Your Car.'"

What Contributes to the Rise in Auto Theft in Colorado?
A number of factors contribute to the increase in auto theft including the state's population growth. On average, Colorado has observed a population growth of over 79,500 people per year for the past five years. Per capita, Colorado experienced a 7.4 percent increase in auto theft last year.
Auto theft fuels crime sprees and contributes to the overall rise in Colorado's crime rate. "A domino effect can occur when a car is left unlocked or running unattended," says Colonel Matthew Packard, Chief of the Colorado State Patrol. "A vast majority of car thieves in Colorado commit additional crimes such as armed robbery, home invasion, identify theft and drug-related offenses. The Colorado State Patrol is dedicated to safety on our roads and in our communities, and that includes empowering drivers to take necessary precautions to secure their vehicles from theft."

Why is Auto Theft Prevention Education Important?
Nearly half of all auto theft is due to driver error, leaving keys in the car or leaving a car running unattended (National Highway Transportation Safety Administration). A statewide Colorado poll conducted by Drake Research & Strategy (January 2019) on behalf of CAAT revealed that while people may understand the seriousness of auto theft in Colorado, they still tend to leave themselves open to risk.
"Common sense prevention goes a long way in helping to deter a thief from stealing your car, potentially committing other crimes in the process, and causing harm in the community," adds Detective Jennifer King-Sullivan, president of Colorado Auto Theft Investigators. "We're working to help create safer communities by improving awareness of risky behaviors that often have dangerous consequences."
Auto Theft Prevention Tips:
• Lock your doors every single time – it's the number one thing you can do to protect property
• Remember to roll up windows all the way
• Never leave your car running unattended
• Take your keys with you – don't keep a spare set of keys in your vehicle
• Always park in well-lit areas
• Put gifts and all valuables in the trunk hidden from view
• Buy comprehensive insurance that covers stolen vehicles
• Report suspicious activities to a non-emergency police line

CAAT's Summer "Lockdown Your Car" Campaign Highlights
Public Awareness: CAAT's public awareness campaign, supported by grant funding through the Colorado Auto Theft Prevention Authority, includes traditional advertising with TV spots, social media and community events to remind drivers not to make themselves an easy target for car thieves. See the TV spot here.
Social Media: The Summer "Lockdown Your Car" social media campaign reveals what thieves see within everyday settings: opportunity. The design co-opts signs from fictional businesses and landmarks to show how easily thieves exploit unsuspecting drivers who effectively broadcast the vulnerable security of their vehicles. Follow the campaign on CAAT's Facebook and Twitter pages.
Community Events: To engage with Coloradans on important community safety issues, CAAT's coalition partners will be taking part in events around the state including National Night Out (NNO) on August 6. This annual event is a community-building campaign that promotes police-community partnerships and creates connections that help make neighborhoods safer. Commander Mike Greenwell, Lakewood Police Department and CATPA Metropolitan Auto Theft Team (CMATT) explains, "It's a great way to connect, to answer questions and try to help people with any problems they may have. We want to show people how to help continue to make our community a safe, comfortable place to be."
Snapshot of activities:
• On July 25, Commerce City will host its 2nd Annual Police & Fire Open House at the Commerce City Civic Center. Residents can enjoy free food and entertainment, explore police and fire equipment and vehicles, tour the stations, meet the officers and sign up to host a NNO block party. Event hours are 4:00-8:00 p.m.
• Members of the Lakewood Police Department will be out in full force on August 6, stopping by NNO gatherings taking place within the community. About 50 neighborhoods in Lakewood will have block parties for residents to get to know each other better and to connect with law enforcement on important community safety topics, including auto theft prevention awareness.
• The Pueblo Police Department will host its annual "Neighborhood Safety Night" at the Riverwalk in Pueblo. The August 6 event runs from 4:00-8:00 p.m. with a focus on safety, community resources and crime prevention. Residents can try to "dunk" the Chief and command staff and enjoy music, backyard style games, BBQ, snow cones, Riverwalk boat rides, first responder vehicle display, giveaways and numerous community resource booths.
Visit NNO's website or Facebook page for general NNO information.

Highlights from ATICC 2018 Report
Top Ten Stolen Vehicles in 2018:
1. Honda Civic
2. Honda Accord
3. Ford F-250
4. Chevrolet Silverado
5. Ford F-150
6. Dodge RAM
7. Ford F-350
8. Subaru Legacy
9. GMC Sierra
10. Jeep Grand Cherokee

Top Five Colorado Cities for Auto Theft in 2018:
1. Denver
2. Colorado Springs
3. Aurora
4. Pueblo
5. Lakewood
CAAT, CATI and CMATT are funded by the Colorado Auto Theft Prevention Authority (CATPA), a statutory grant program that supports law enforcement, prevention and training programs through the collection of $1.00 for every insured vehicle. For more information about auto theft in Colorado, visit www.lockdownyourcar.org and the "Lockdown Your Car" Facebook and Twitter pages.

CAAT Coalition Partners
Colorado auto theft task forces, made up of regional law enforcement agencies, Colorado State Patrol and other motor vehicle safety and insurance partners, are a part of CAAT's coalition to decrease auto theft during this peak season.
• CATPA Metropolitan Auto Theft Team (CMATT)
• Beat Auto Theft Through Law Enforcement (BATTLE)
• Colorado Attorney General's Auto Theft Prosecution Initiative
• Colorado Auto Theft Investigators (CATI)
• Colorado Auto Theft Intelligence Coordination Center (ATICC)

About Coloradans Against Auto Theft (CAAT):
CAAT is a statewide auto theft prevention initiative to raise awareness about the problem and educate the public on what they can do to reduce their chances of falling victim to auto theft. CAAT is part of a coalition of law enforcement agencies, including the Colorado State Patrol, the Colorado Auto Theft Investigators (CATI), insurance partners, LoJack and AAA Colorado. In 2018, Coloradans Against Auto Theft (CAAT) was honored with the Leadership in the Prevention of Vehicle Crimes Award for successful efforts in combatting auto theft through public awareness and prevention education by the International Association of Chiefs of Police (IACP). CAAT and the state auto theft task force efforts are funded in part by the Colorado Auto Theft Prevention Authority (CATPA).

About Colorado Auto Theft Prevention Authority (CATPA):
CATPA is a state authority that was established by Colorado statute in 2003 to help reduce Colorado's serious auto theft problem through the award of grant funds. The Colorado law helps ensure that auto theft prevention efforts are targeted. These efforts have resulted in an increase in stolen vehicle recoveries and criminal prosecutions of major organized criminal groups, as well as related crimes.
###
Auto theft footage provided by local law enforcement can be accessed at the below links:
Aurora Auto Theft: Surveillance video captures two vehicles approaching a car parked on the street. One person gets out, enters the vehicle, is able to start the car and drive away while the other cars wait.
Aurora Auto Theft – April: Home surveillance captures someone walking down a residential street, entering a vehicle, then driving away.
Pueblo Door Handle Checking: Home surveillance camera captures someone checking door handles of a car parked on a residential street.