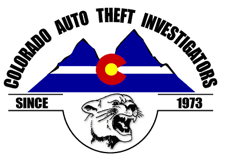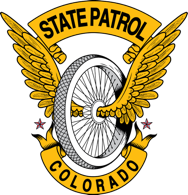 FOR IMMEDIATE RELEASE
 
Annie Coghill, 303-547-6692
Carole Walker, Coloradans Against Auto Theft Chair, 303-790-0216
Twitter: @StopAutoTheftCO
Facebook: @ColoradansAgainstAutoTheft
Warm up your car the right way: Don't leave it running unattended
Colorado Puffer Week awareness and enforcement begins January 26
Denver, Colo. (Jan. 23, 2020) — That telltale puff of exhaust from a car idling on a cold morning is a calling card for auto thieves. Cruising neighborhoods, often in pairs, they look for so called "puffer" vehicles parked in front of homes, apartment buildings and convenience stores. One drives the car; another is ready to bail out at the first sign of a car running unattended. It takes only seconds to jump in, drive off and steal that vehicle.
To help drivers protect themselves from auto theft, Coloradans Against Auto Theft (CAAT) and Colorado Auto Theft Investigators (CATI), in collaboration with Colorado law enforcement and community partners, will participate in "Puffer Week." Starting Sunday, January 26, this annual statewide awareness and enforcement campaign warns Colorado drivers about the risks and dangers of theft from puffing.
The Colorado Auto Theft Intelligence Coordination Center (ATICC) reports that there were 20,230 vehicles stolen across the state in 2019. Puffer cars contribute to Colorado's auto theft problem, and they are often involved in subsequent crimes, such as armed robbery, identity theft, home invasion and drug-related offenses. Leaving a car running unattended can result in a domino effect that contributes to the rise in Colorado's crime rate and puts the community at risk.
While auto theft is a year-round problem, it typically spikes in cold weather months when drivers are more likely to leave their cars idling unattended to warm up. Investigators hear a common narrative when interviewing victims of puffer theft. "'I just went in to get some coffee.' 'I just ran back into the house to get my bag.' 'I just left my car for a second.' That's all it takes for a thief to make off with your car," explains Carole Walker, Executive Director of the Rocky Mountain Insurance Association and CAAT chair. "Our message is simple: 'Warm up your car the right way. Don't leave it running unattended.'"
Initiatives like Puffer Week unite the Colorado law enforcement community in the effort to drive down auto theft through education and awareness of common-sense prevention. "Law enforcement continues to combat auto theft but we cannot do it alone," says Colonel Matthew Packard, Chief of the Colorado State Patrol. "You must take steps to help prevent auto theft from occurring by locking your vehicle and never leaving it running unattended. Leaving your car puffing gives thieves an easy opportunity to victimize you and commit other serious crimes with your vehicle."
Puffer Week Enforcement
Puffing your car – or leaving it running unattended – is illegal in Colorado with one exception: Colorado law does exempt vehicles with a remote-start from being ticketed if found running unattended. However, drivers must keep the keyless start fob far enough away from the car that the vehicle can't be operated.
During Puffer Week, law enforcement increases warnings and citations to those found puffing their cars, with the first offense costing $60. Last year during Puffer Week, law enforcement around the state engaged with more than 660 citizens to help create awareness about auto theft risks due to puffer. "With the help of our partners, we are working to change the way the community thinks about auto theft," says "It is not 'just a property crime,' and our investigators prove it on a regular basis. Auto theft cases are frequently connected to other criminal acts that put the community in danger. Puffer Week is our opportunity to remind citizens not to take that risk by puffing your car."
Puffer Week Highlights
Puffer Week Enforcement
Leaving a car running unattended can be costly. Stepped-up enforcement means an increase in warnings and citations for drivers leaving their cars running unattended, with fines of $60.
Community Education Efforts
Community outreach is an important aspect of Puffer Week awareness. Law enforcement and CAAT partners will proactively contact members of the community to encourage common sense auto theft prevention, and use social media to connect with their fans and followers. A few examples:
Aurora Police Department: Aurora PD CATPA Metropolitan Auto Theft Team (CMATT) task force members actively use social media platforms as one tool to assist in auto theft investigations, and continuously work to educate the community on auto theft prevention so that together we can make a #SaferAurora. They encourage everyone: 'If you see something, say something, and always make a police report when you have become a victim of crime.'
Colorado Springs Police Department: To highlight the important work happening around car theft in the Colorado Springs area, the department will feature a profile of its auto theft task force on Facebook during Puffer Week.
Lakewood Police Department: Lakewood PD's Facebook fans and followers appreciate a little humor mixed in with the department's crime prevention tips. During Puffer Week, they'll unveil a new tongue-in-cheek video series about the domino effect of puffer auto theft.
Public Awareness Efforts
"Warm Up Your Car The Right Way." CAAT's social media campaign incorporates satirical devices to help drivers keep their cars warm instead of leaving them running unattended.
"Don't Leave Your Car to Warm Up Alone." In partnership with the Colorado Department of Transportation, variable message signs across the state will carry warnings for drivers about the dangers of puffing.
10 Tips for Preventing Auto Theft
Never leave your car running unattended.
In cold weather, warm up with your car: grab a hot cup of coffee, gloves and a blanket. It shouldn't take long – most cars warm up in a matter of minutes.
Park in an enclosed garage whenever possible.
Use a remote start if you have one, making sure the doors are locked and the keyless start fob is far enough away that the vehicle can't be moved.
Lock your doors every single time.
Always park in well-lit areas.
Invest in anti-theft technology (i.e., alarm system, Club…).
Use our Hot Spot Map to see if there have been auto thefts where you live or work.
Follow the National Insurance Crime Bureau's (NICB) "Layered Approach" to protection.
See the top stolen vehicles and top five cities for auto theft in Colorado here.
For one-stop shopping on auto theft prevention information for Colorado, visit the newly redesigned www.lockdownyourcar.org and check out the latest news on the "Lockdown Your Car" Facebook and Twitter pages.
Both CATI and CAAT are funded by the Colorado Auto Theft Prevention Authority (CATPA), a statutory grant program that supports law enforcement, prevention and training programs through the collection of $1.00 for every insured vehicle.
About Coloradans Against Auto Theft (CAAT)
CAAT is a statewide auto theft prevention initiative to raise awareness about the problem and educate the public on what they can do to reduce their chances of falling victim to auto theft. CAAT and the state auto theft task force efforts are funded in part by the Colorado Auto Theft Prevention Authority (CATPA).
About Colorado Auto Theft Investigators (CATI)
CATI is a non-profit association of public, law enforcement and insurance industry investigators concerned with the prevention and investigation of motor vehicle thefts and kindred crimes; to promote the exchange of investigative information; and to create a forum for better communication among investigators in Colorado, the Rocky Mountain Region, and the Nation.
About Colorado Auto Theft Prevention Authority (CATPA)
CATPA is a state authority that was established by Colorado statute in 2003 to help reduce Colorado's serious auto theft problem through the award of grant funds. The Colorado law helps ensure that auto theft prevention efforts are targeted. These efforts have resulted in an increase in stolen vehicle recoveries and criminal prosecutions of major organized criminal groups, as well as related crimes.
CAAT Coalition Partners
Colorado auto theft task forces, made up of regional law enforcement agencies, Colorado State Patrol and other motor vehicle safety and insurance partners, are a part of the CAAT coalition to decrease auto theft during this peak auto theft season.
CATPA Metropolitan Auto Theft Team (C-MATT)
Beat Auto Theft Through Law Enforcement (BATTLE)
Colorado Attorney General's Auto Theft Prosecution Initiative
Colorado Auto Theft Investigators (CATI)
Colorado Auto Theft Intelligence Coordination Center (ATICC)

###
Media Information
See instances of auto theft in Colorado by zip code here.
Visit "Lockdown Your Car" Facebook and Twitter pages.
Puffer theft video and B-roll of puffing cars are available upon request. Please contact Annie Coghill on behalf ofColoradans Against Auto Theft at 303-547-6692 or annie@ameliecompany.com
Ride-along opportunities with law enforcement may be available during Puffer Week. To request a ride-along,please contact your local law enforcement or Colorado State Patrol PIOs, or Annie Coghill on behalf of Coloradans Against Auto Theft at 303-547-6692 or annie@ameliecompany.com