The Colorado Auto Theft Prevention Authority is thrilled to invite all of you to join us as we work to spread awareness and education regarding Auto Theft through our involvement in the community.
Below you will find the details of our comings and goings at community events as well as the sign up information for our Catalytic Converter Label program. This will include appointments for pick up of DIY kits or information about any installation events. Please reach out with questions.
Upcoming Public Outreach Events
11/19/2022 – CATPA at the Air Force versus CSU Football Game
A Mountain West Showdown of two fierce competitors, grid iron supremacy to be determined, but auto theft awareness sure to be spread. See you there!
11/19/2022 – Operation Free Bird – 201 W 70th Ave Denver CO (Mountain States Toyota) 10:00am – 2:00pm MST
CATPA will be supporting our good friends at the Adams County Sheriffs Office during their annual community event. A cannot miss event
12/09/2022 – CATPA at the Colorado Eagles
Frozen fun sure to ensue as CATPA will look to put Auto Theft on Ice by reminding folks to lock their cars and take their keys as the Colorado Eagles look to ice the Henderson Silver Knights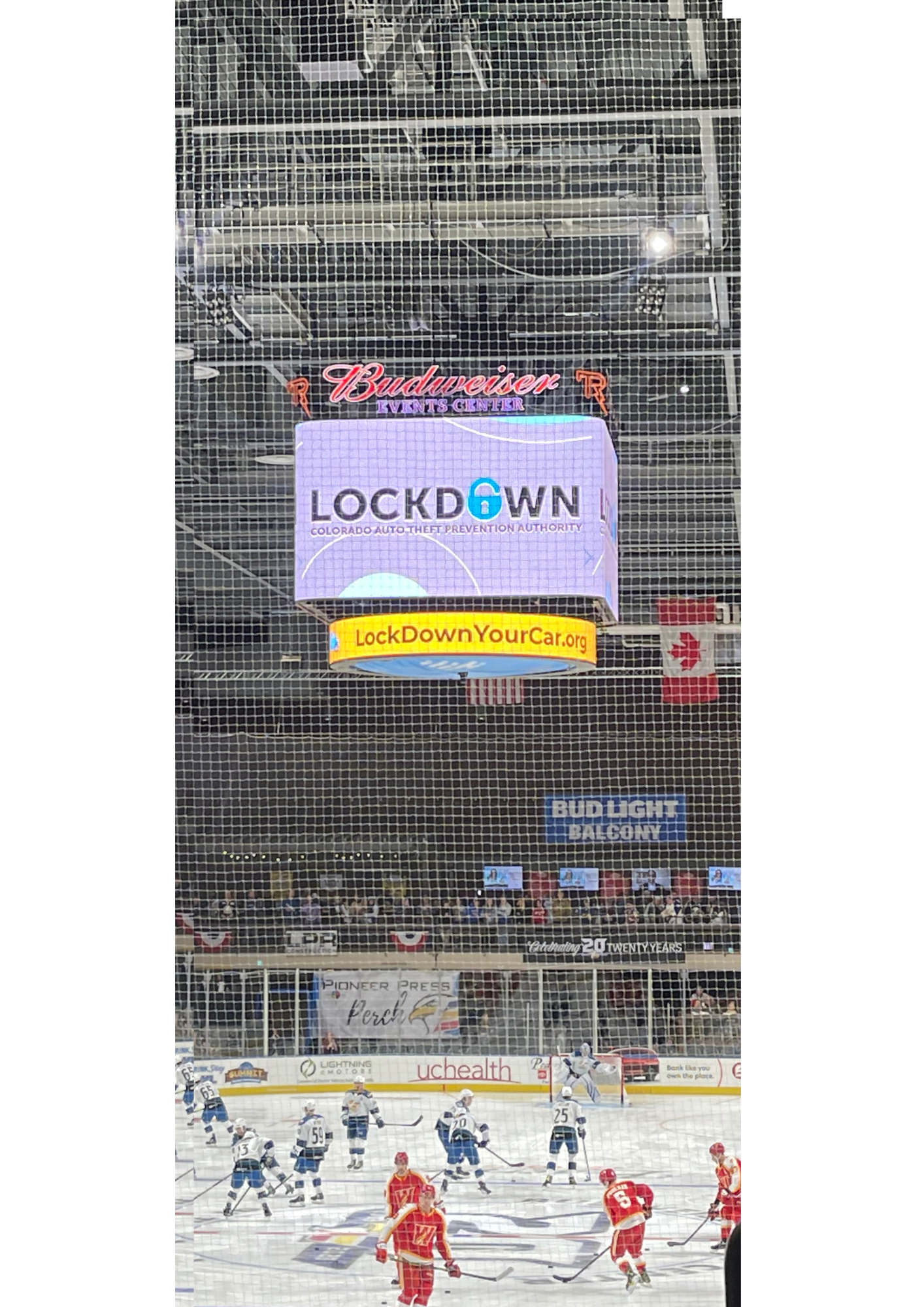 Upcoming Catalytic Converter Etching Events
11/07/2022 through 11/10/2022: Sign Up Here – Closed
12/09/2022 Lincoln Tech and Denver PD CatETCH Installation Event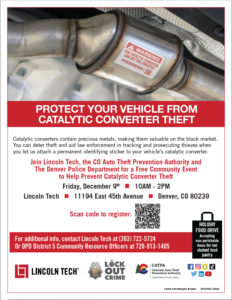 12/05/2022 – 12/09/2022: Sign Up Here -Supported by CDPHE
12/12/2022 – 12/16/2022: Sign Up Here – Supported by CDPHE
12/13/2022 – Boulder Residents: Sign Up Here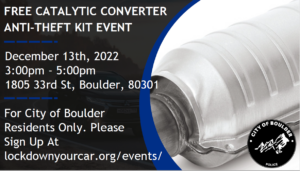 12/17/2022 Westminster Police Department: Sign Up Here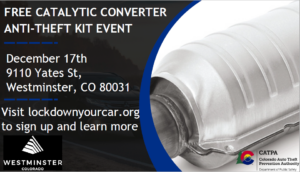 01/09/2023 – 01/13/2023: Sign Up Here – Supported by CDPHE
Lafayette Police Department – Distribution through Contact Property Detective Wilson at 303-655-5571
More Dates Will Continue to Be Announced Soon. Automotive repair facilities who have indicated they install CatETCH labels may be found at the bottom of our "Catalytic Converter" page.
11/05/2022 – CATPA at the Colorado Eagles
Frozen fun sure to ensue as CATPA will look to put Auto Theft on Ice by reminding folks to lock their cars and take their keys as the Colorado Eagles look to ice the Ontario Reign