The CATPA bill was signed into law by Governor Bill Owens on April 22, 2003, and the CATPA was placed under the supervision of the Colorado Department of Public Safety, but administered by the CATPA Board. CATPA was developed to solicit monies and award grant funds to qualified applicants for the general purpose of improving and supporting motor vehicle theft prevention programs, and for the enforcement and prosecution of motor vehicle theft crimes. Specifically, section 42-5-112(1), C.R.S. created CATPA.
The nine-member CATPA Board was established with this composition; one representative from the Colorado Department of Public Safety, one from the Colorado Department of Revenue, three from the insurance industry in Colorado, two from law enforcement in Colorado, a representative of a statewide association of District Attorneys and a representative of the public or consumer group. In 2008, the CATPA Board was increased by two additional members who would be drawn from the insurance industry.
Consistent with §42-5-112 (2) (a) C.R.S., the CATPA Board and the functions of the Authority is created under the Colorado Department of Public Safety. There are the eleven (11) representatives on the CATPA Board of Directors. Two (2) of the Board Members are represented by an Executive Director of the Department of Public Safety and the Department of Revenue. The remaining nine (9) CATPA Board Members are appointed by the Governor's Office, through an application process established by the Governor's Office, to serve for up to a six (6) year term with a maximum of two (2) terms. Of the nine (9) Governor's Appointment positions: Five (5) are representatives from insurance companies licensed to insure motor vehicles in Colorado; One (1) is a representative of the Colorado District Attorney's Council; Two (2) are representatives of law enforcement and; One (1) is a representative of the public or consumer group. Governor appointments for these positions are rotated on a scheduled basis, where three (3) positions rotate two years before two (2) other positions, and four years before the other four (4) positions. The rotation cycle of the appointed positions provides continuity of Board governance.
Pursuant to the statute, responsibilities of the Board include:
Soliciting and reviewing applications for grants
Approve grants ensuring that the grants are awarded to law enforcement agencies or other qualified applicants in a variety of geographic areas of the state, subject to available moneys
Upcoming CATPA Board Meetings
October Meeting
Thursday, October 19th, 2023  2:00pm – 4:00pm MST at the CATPA Office 710 Kipling St, Suite 106 Lakewood CO, 80215
December Meeting
Thursday, December 14th, 2023 2:00pm-4:00pm MST. Virtual only, join the meeting Here.
Are you interested in becoming a CATPA Board Member?
Click here to learn more. If you are interested to apply as a CATPA Board Member applications can be submitted to the Governor's Office as a "Automobile Theft Prevention Board".
Current CATPA Board Members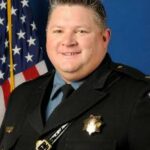 Lt. Col Joshua Downing
Colorado Department of Public Safety Representative
CLICK TO READ BIO
Lt. Colonel Joshua Downing began his career with the Colorado State Patrol in July 1998. His first duty station was in Golden, Colo. He later served as a Trooper and Corporal in Weld County, was promoted to Sergeant and then Captain both in the Hazardous Materials Section. Downing was promoted to Major of the Staff Services Branch, and then transferred to the Training Services Branch. On February 1, 2018, Downing was promoted to Lt. Colonel and assigned Region 1 which included field operations, Executive Security Unit and the Communications Branch. On Jan 1, 2022 Lt. Colonel was assigned as the Commander of Region 3 which oversees most of the Specialty units within the Patrol.
Lt. Colonel Downing has played a critical role in the advancement of technology, policy, training and accreditation for the Colorado State Patrol. Lt. Colonel Downing has held many leadership roles throughout the organization, providing him an advantage to understanding the many intricacies of business processes across the Patrol.
Lt. Colonel Downing has served as an instructor for the Leadership in Police Organizations (LPO) program, a chairman for the Commercial Vehicle Safety Alliance Level VI program and held numerous other positions on committees that have a national impact on the law enforcement community. Lt. Colonel Downing was recognized with the Citizens Appreciate State Troopers (C.A.S.T.) Award in 2002. Downing is a graduate of the 140 th Southern Police Institute Administrative Officer Course at the University of Louisville, and is an alum of Colorado Mesa University in Grand Junction, Colo.
Lt. Colonel Downing is a Colorado native and married with two children. He enjoys spending time with his family, friends and coaching.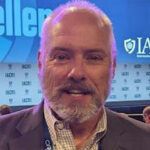 Sr. Director Michael Phibbs
Colorado Department of Revenue Representative
CLICK TO READ BIO
Senior Director Phibbs holds a Bachelor's Degree in Philosophy from the University of Colorado – Boulder, a Master's Degree Criminal Justice with an emphasis on Executive Leadership from the University of Colorado – Denver, and is a graduate of the 241st Session of the FBI National Academy.
Phibbs began his law enforcement career in Silverthorne, Colo. 1992.  He was then recruited by the Summit County Sheriff's Office where he served in a variety of positions including as the Detentions Division Commander/ Undersheriff.
Phibbs briefly served with the Douglas County Sheriff's Office before being appointed the Chief of Police for Elizabeth, Colorado in 2006.  After eight years in Elizabeth, Phibbs was appointed as the Chief of Police for the Auraria Campus in Denver, Colorado in 2014.
In February of 2022 Phibbs was appointed as the Senior Director of the Specialized Business Group for the Colorado Department of Revenue.  The Specialized Business Group regulates limited stakes gaming, enforces the State's liquor and tobacco laws through licensing and compliance checks, regulates the horse racing industry, and regulates and licenses the motor vehicle dealer industry.
Mike Phibbs is a third generation Colorado native.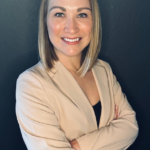 Alysha Ketcham
Insurance Representative
CLICK TO READ BIO
Alysha Ketcham has worked in the insurance industry since 2017 and is currently a supervisor of GEICO's Special Investigations Unit in Denver. Her industry experience prior to her current role includes time as an auto damage adjuster, auto damage supervisor, and as a field investigator, and it is through these roles that she has cultivated excellent working relationships with local claims personnel at various insurance companies, local repair facilities and local agents of the National Insurance Crime Bureau. Ms. Ketcham earned her Bachelor's Degree in Psychology from the University of Wyoming and most recently became a Certified Fraud Examiner in September of 2023. Ms. Ketcham brings relationships, critical thinking, managerial experience, and a fresh perspective to the CATPA board where she is honored to be able to serve Colorado.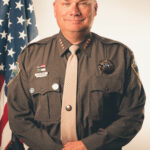 Sheriff Rich Smith
Law Enforcement Representative
CLICK TO READ BIO
Rich Smith is the sheriff in Custer County Colorado. He began his career in 1988 as a volunteer EMT in Oklahoma City. It was his lifelong dream to be an emergency responder. After he responded to the 1995 Oklahoma City bombing, he changed his focus to prevention. He served as a consultant in emergency management and business continuity. In 2002 He joined the Colorado State Patrol and served until he retired as a Troop Commander in 2022. His assignments included the newly opened Colorado Information Analysis Center CIAC and he was one of three co-creators of the Rubicon Critical Infrastructure protection team. He became an advocate for collecting, analyzing, and sharing law enforcement data to solve large crimes and community problems. He then served as a CSP sergeant in El Paso and Teller counties before transferring back to the CIAC and the criminal investigations branch as a sergeant and supervisor. He was a co-creator of the Auto Theft Intelligence Coordination Center which was able to collect data for auto theft from agencies across the state using the existing CCIC infrastructure. His analysts used data to help auto theft dedicated task forces interrupt auto theft rings and to target auto theft gang leadership with Colorado Organized Crime Control Act charges. Rich served his final seven years as a CSP Troop Commander serving the rural mountain 11th Judicial District. Upon retirement Smith ran for and was elected sheriff of Custer County. He has implemented a first ever, in the county, mobile tablet computing and data collection solution and has heavily invested in training, tools, and technology for the small law enforcement agency. Smith is a member of the County Sheriff's Of Colorado (CSOC) and serves as the CSOC representative for the Homeland Security Advisory Committee (HSAC) and the Colorado Auto Theft Prevention Authority Board (CATPA). His goal is to continue to provide a voice for rural Colorado communities. Smith also serves on the 11th Judicial District VALE board and the Board for the Fremont County Regional 911 Communications Center.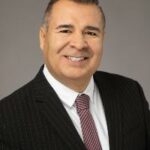 Chief Jeffrey Martinez
Law Enforcement Representative
CLICK TO READ BIO
Jeffrey A. Martinez is the Chief of Police for the Sheridan Police Department in Colorado. Chief Martinez began his law enforcement career in 1995 with the Denver Police Department (DPD) where he served for 25 years rising through the ranks to the position of Commander. He left DPD in 2020 to accept his current position as Chief of Sheridan. Chief Martinez has focused his career on bridging the gap between the communities and the departments he has served. He is a very strong advocate for the men and women in law enforcement as he strives to help them be their best by holding them accountable while ensuring he never forgets the extremely difficult job they traverse every single day. Chief Martinez has worked intimately with CATPA during his law enforcement career, and he was appointed to the CATPA Board in February, 2022.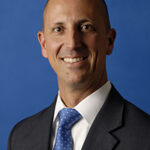 Jess Redman, Vice Chair
District Attorney's Association Representative
CLICK TO READ BIO
Jess Redman is currently an Assistant District Attorney for the 17th Judicial District Attorney's Office in Adams County Colorado. Mr. Redman is responsible for filing decisions, grand jury proceedings and general prosecution of criminal cases. Mr. Redman attended college and law school at the University of Nebraska and has been practicing law for twenty years. Prior to his current position, he worked in the criminal appeals unit of the Colorado Attorney General's Office where he defended criminal convictions on appeal to the Colorado Court of Appeals and the Colorado Supreme Court. Mr. Redman brings a high level of experience to the CATPA Board where he has served as a member since May, 2014.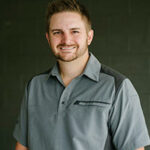 Mark Harrington
Insurance Representative
CLICK TO READ BIO
Mark Harrington is an account executive for Taggart Insurance based in Boulder, Colo. He has worked for the agency since 2009 focusing on commercial businesses. Early in his career he focused on clients in the auto industry which led to the development of the dealership department at Taggart Insurance. His customer-centric focus and dedication to the auto industry has allowed Taggart Insurance to become one of the largest insurers of car dealers and auto repair facilities in the state. This auto insurance sector presents many challenges that Mark and his team are committed to taking head on for the benefit of their clients.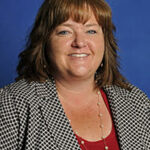 Tonia Rumer, Chair of the Board
Insurance Representative
CLICK TO READ BIO
Tonia Rumer is currently the Senior Claims Business Analyst for California Casualty Management Group. She started her insurance career over twenty-five years ago and has extensive professional experience in creating working relationships with local and federal law enforcements and prosecutors as well as the National Insurance Crime Bureau (NICB) and the Department of Insurance. Ms. Rumor earned a Bachelor of Science in Business management at Metropolitan State University of Denver and attended extensive training in the insurance industry. Ms. Rumer brings extensive knowledge and experience to the CATPA Board, her current term is her second time serving the people of Colorado.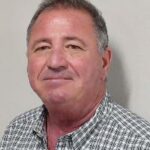 David Cardellla
Consumer Representative
CLICK TO READ BIO
David Cardella is the CEO of the Colorado Independent Automobile Dealers Association whose 1133 members relay on to provide education, training and guidance in adhering to the Colorado Statues and Regulations. Prior to becoming the CEO of CIADA and serving in the Navy his career has been in the automobile industry first as washing vehicles to most recently owning a Wholesale Dealers License. He has relinquished his Dealers License to concentrate solely on improving his industry.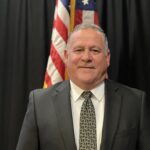 Martin Trujillo
Insurance Representative
CLICK TO READ BIO
Marty Trujillo is a goals driven professional with more than 32 years experience in the insurance industry with a solid track record of achievement as a Special Investigations Case Manager, Special Investigations Investigator, Government and Industry Affairs Manager and multiple claims handling positions.